Skip to end of metadata
Go to start of metadata
Plenary speakers
Opening Plenary - Tuesday 7. June 09:00 - 10:30
Kireeti Kompella
is CTO and Chief Architect, Junos at Juniper Networks.
His responsibiities include nurturing Junos on all Juniper platforms while
exploring new horizons for Junos.  His other interests include Packet
Transport and large-scale MPLS.  Dr. Kompella is active at the IETF
where he was a co-chair of the CCAMP Working Group and the author of
several Internet Drafts and RFCs in the areas of CCAMP, IS-IS, L2VPN,
MPLS, OSPF and TE.  He specializes in Layer 2 VPNs, Metro Ethernet,
Virtual Private LAN Service, and the use of MPLS in access networks and
mobile backhaul.  Previously, he worked in the area of filesystems at
Network Appliance and SGI; and earlier still in security and cryptography.
Dr. Kompella received his B.S. in Electrical Engineering and M.S. in
Computer Science at the Indian Institute of Technology, Kanpur; and
his PhD in Computer Science at the University of Southern California.
Plenary day 2 - Wednesday 8. June 09:00 - 09:45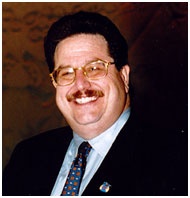 RICHARD N. Katz
is the author, co-author or editor of seven books, four major research studies, and more than 70 articles and monographs on a variety of management and technology topics.  His book Dancing with the Devil was deemed one of the 10 most important education-related books of 1999 by Lingua Franca.  He received his B.A. from the University of Pittsburgh, and his MBA from UCLA.
Katz was vice president of EDUCAUSE from 1996 until July 2010.  From 1996 to 2001, he was responsible for professional development, conferences, information technology, publications, and research.  In 2001, he founded the EDUCAUSE Center for Applied Research (ECAR), now the largest research service devoted exclusively to IT issues in higher education.  Before joining EDUCAUSE, Katz held a variety of management and executive positions spanning 14 years at the University of California (UC).  From 1993 to 1996, he led that University's development and implementation of strategic management initiatives.  For this work, he became the second recipient of that University's Award for Innovative Management and Leadership.
Plenary day 2 - Wednesday 8. June 09:45 - 10:30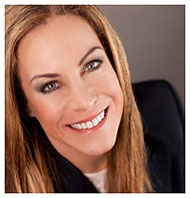 Dr. Tracey Wilen-Daugenti
is Vice President and Managing Director of the University of Phoenix Research Institute and Visiting Scholar at Stanford University researching the impact of information and technology on society, work, and higher education.
The University of Phoenix Research Institute partners with corporations and research centers to study the learning needs of the workforce.  Using large and diverse national data sets, the Institute investigates how workforce needs impact current and future education requirements for the enterprise.
Dr. Wilen-Daugenti has authored numerous books and papers on the future of higher education, including how technological innovations transform the learning experience. Her most recent book is .edu: Technology and Learning Environments in Higher Education (20o8). In addition, she is the author of a seven-book series focused on women and international business.
Dr. Wilen-Daugenti has delivered more than 200 speeches globally and has appeared on numerous international and national radio and TV programs. She has been quoted in the Los Angeles Times, Wired Magazine, The Wall Street Journal and San Jose Mercury News and has been interviewed on CNN. She was named San Francisco Woman of the Year in 2002 for her outreach efforts in the fields of academia, women's research, and technology.
Dr. Wilen-Daugenti holds master's and doctoral degrees in business. For more than 15 years she has served as an adjunct professor of business, technology, and women's studies at numerous colleges that educate working learners. Previously, she was the Higher Education Practice Lead for Cisco Systems' strategy organization and held executive positions at HP and Apple Computer.
Closing Plenary - Thursday 9. June 11:00 - 11:40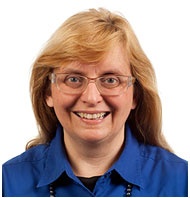 Dr. Anne C. Elster
is an Assoc. Professor of Computer Science (IDI) at the Norwegian Univ. of Science and Technology (NTNU) in Trondheim, Norway where she founded of the IDI/NTNU HPC-Lab and currently advises 2 Post Docs, 3 PhD students and 5 Master students and hosts several visitors. Her research focus is Heterogeneous and Parallel Computing, including GPU computing. She recently served as one of four the Section Head in the Department and helped found NTNU's Computational Science and Engineering Program where she served as Co-Director until Jan. 2007. .
She served on an Expert Panel on research infrastructure for the Danish Research and Innovation Ministry and is currently one of four Working Group leaders of EU COST Action IC0805: Open European Network for High Performance Computing on Complex Environments.
Dr. Elster holds M.S. and Ph.D. degrees in Electrical Engineering from Cornell University where she had a lot of fun at their supercomputer center (a.k.a. Theory Center ) exploring various HPC systems in the late 1980s and early 1990s. After graduating from Cornell, she worked for Schlumberger in Austin before returning to acadmia via the Univ. of Texas at Austin in 1997. She served on the MPI standards committees (MPI and MPI-2) for Cornell and Schlumberger, respectively, and became a Senior Member of the IEEE in 2000. After joining NTNU in 2001, she served on the Research Council of Norway's HPC committee lead by Prof. Risto Nieminen (TRP III, 2003-2004).
She has been a visiting faculty member at the Dept. of Electrical and Computer Engineering (ECE) at the Univ. of Texas at Austin in summer and fall 2005 as well as has visited there most summers since summer 2006. She will her2010/11 sabbatical there.
She became a Senior Member of IEEE in 2000 and recently received an award from the Department's PhD student for starting our CSGSC (Comp Sci Grad Student Conf) which this year had its 10th anniversary. She is also the Department's nominee for this year's teaching award from the Dean's office (Fakultet).
She has a 5+-yr-old daughter with husband, Lloyd D. Clark, who is an "MIT -cubed" graduate and telecommunication/wireless expert.
Propose a meeting or BoF
If you want to arrange a meeting og a BoF in connection with the conference, please fill in this form
$body
The 26th NORDUnet Conference - Reykjavik 7th-9th June 2011