Welcome to the 26th NORDUnet Conference 7th - 9th June 2011 in Reykjavik, Iceland.
Meet the plenary speakers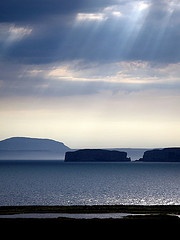 Watch video streams from the conference presentations
News, blogs, tweets and pictures from the conference
---
The conference has now ended. NORDUnet wish to thank the speakers, attendees and conference staff, that made this conference a great experience.
See you in Oslo, Norway in September 2012
---
NORDUnet 2011:
is the Nordic networking meeting place
celebrates Nordic collaboration
brings together the networking community from Nordic universities and NRENs
connects the Nordic, European and global networking communities
gives you inspiration and information about network use and development
showcases Nordic and European collaboration
Follow the conference and share your experience
Use #NDN2011 on Twitter or contribute to the Facebook group with comments and photos.
Send photos and text to Gitte Kudsk to have it uploaded to the conference blog
Sponsors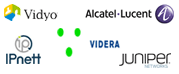 ---
NORDUnet invites sponsors to the conference. Participation in the sponsorship program for this conference is an opportunity to demonstrate your company's commitment to the field of networking and grid computing as well as an understanding of the importance of research and collaboration. We offer three levels of sponsorship: Platinum, Gold and Silver Sponsorship options.
Read more about the sponsorship program (PDF)
Organizers
The NORDUnet conference series is hosted by NORDUnet in collaboration with the National Research and Education Networks of the Nordic countries and Nordic science infrastructure organizations.
The NORDUnet2011 organizers are:
NORDUnet
RHnet, Iceland

The organizers can be reached at conference@nordu.net
$body
The 26th NORDUnet Conference - Reykjavik 7th-9th June 2011