Skip to end of metadata
Go to start of metadata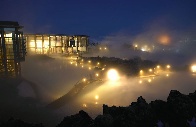 The Blue Lagoon evening tour
After a full day of conference it is a good idea to go and relax and soak away the stress, promoting a harmony between body and mind in the Blue Lagoon.
This famous geothermal bath is located only 40 minutes drive from Reykjavik in the middle of the lava field of Reykjanes. It is one of Iceland´s most unique and popular attractions. The water is known for its positive effects on the skin. Jump in and you come out ten years younger !
Price 42 €.  Included in the price is the bus fare, entrance fee into the Lagoon and a towel. Refreshments are available in the café and in the Lava restaurant at the Lagoon.
Possible date: 09 June
Departure: From the conference centre 18:00
Duration: 3-5 hours
Price: 42 €, entrance fee and towel included
Requirements: Bathing suit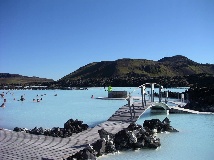 $body
The 26th NORDUnet Conference - Reykjavik 7th-9th June 2011